Recent news-link posts from the NNN forum
[NNN forum thread posted by Arheel's Uncle:]




BLACK FACES: Crime wave Headlines in Atlanta, shootings, drive-bys, 29 dogs animal cruelty, buying w stolen credit cards/b>

<----<⭐︎>---->

BLACK-ON-WHITE: : WHITE Marine veteran in his 80s & his wife held at gunpoint during home invasion: 'I wasn't afraid of him'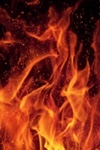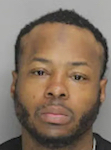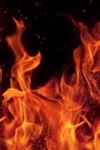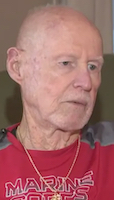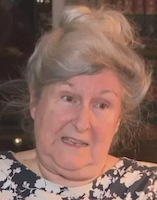 COBB COUNTY, Ga. - A terrifying home invasion in Cobb County. An elderly couple was held at gunpoint and forced to hand over cash, gun and the keys to their car.

Ed and Linda Shanahan were watching TV when a stranger kicked his way through the front door of their home on Baker road last week.

"I get up to get my gun, it's in the bedroom, before I could get there the guy is in the living room pointing his weapon at my head," said Ed Shanahan.

The man held the couple at gunpoint and forced them into the bedroom.

"He was in between the two of us and told her to hurry. She said I'm 80 years old what do you expect? I can't run!" said Shanahan.

The Shanahans say the man wanted guns and cash. They handed over a little more than 300 dollars and a gun.

He then told Linda Shanahan lie on her stomach on the bed and took Ed Shanahan to the kitchen.

"I didn't know if I should try to do something, call 911 or press the alarm, but then thought if he heard me he may shoot him and then come back and shoot me," said Linda Shenahan.

He made Ed Shanahan kneel down, he grabbed the keys to their car and took off.

Police tracked the car and a few days later caught up with 36-year-old Earnest Williams. He is now in the Cobb County jail charged with 10 felonies. He's being held without bond.

Williams has an Atlanta address. Police say he had no connection to the Shanahans and don't know why he targeted their home.
<----<⭐︎>---->

(Black-on-

White

)



HISPANIC BLACK: Phoenix officer suffered 'horrific' injuries during attack, police union says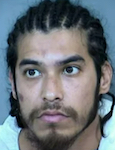 PHOENIX (3TV/CBS 5) — New details are emerging after a Phoenix police officer was attacked over the weekend, suffering what the police union describes as "horrific" injuries.

It began around 9:30 p.m. Sunday near Central Avenue and Thomas Road when an officer was flagged down by a woman who said she was just assaulted by the father of her children. As the officer and woman were speaking, police say the suspect, 24-year-old Rudy Gomez, approached. Moments later, the officer was punched multiple times in the face, then kicked while he was on the ground.

Phoenix Law Enforcement Association president Darrell Kriplean says the attack was much more severe than initially described by Phoenix police. "When our officer attempted to take Gomez into custody, the suspect punched our officer in the face, rendering him unconscious," Kriplean said. "Gomez continued his attack, brutally punching the officer in the face an estimated dozen times and then stomping on the officer's face."

"This officer was beaten, and we could have been planning a funeral," said Kriplean who calls the officer's injuries "horrific," saying he suffered two broken eye orbital bones, head lacerations and a broken nose. "He was almost unrecognizable only minutes after the assault," Kriplean said. "It's nothing short of miraculous that he survived."
<----<⭐︎>---->
Wherever there are blacks, death follows.​
Mother of serial killer stabbed to death in home where her son was arrested​ CLEVELAND – A woman was found dead and three children injured early Saturday morning after a man entered their home and stabbed them, Cleveland police said. The suspect, 18-year-old Jaylen Latrell Plummer, entered the home where Diane Madison, 62, and three children — two 10-year- olds and a 12-year-old — slept and began stabbing them in their bedrooms, police said. Madison is the mother of serial killer Michael Madison, according to WJW, based on confirmation from his former attorney. Michael Madison was sentenced to death in 2016, after being convicted of killing three women and wrapping their bodies in garbage bags. Diane Madison was pronounced dead at the scene Saturday. Two of the children were able to run to a neighbor's home and call for help, police said. Officers found the third child hiding in the house. The three young victims were taken to a children's hospital. Police said they found and arrested Plummer in the home's shower. He had wounds on his hands and fingers and also had to be treated at a hospital.
<----<⭐︎>---->

Jake Bird, BLACK SERIAL KILLER OF dozens of WHITES, killed WHITE Bertha Kludt and her daughter, Beverly June Kludt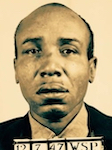 Jake Bird was arrested in Tacoma, Washington, on Oct. 30, 1947. He broke into the home of Bertha Kludt and her daughter, Beverly June Kludt, and hacked them to death with an ax. He confessed to the killings and was sentenced to death. On Nov. 26, 1947, following a three-day trial, he was convicted of first-degree murder. He confessed to 44 murders during his travels as a hobo across the country. He was hanged at the Washington State Penitentiary on July 15, 1949.

In 1991, criminologist Eric W. Hickey, Ph.D., Director of Alliant International University's Center for Forensic Studies, wrote about how the Bird case challenges stereotypes of serial killers, who are mostly thought to be Caucasian males, whereas African-American killers typically are associated with urban violence. Hickey wrote, "Revelations that Jake Bird, a black man, had actually stalked and killed dozens of white women in the 1940s in dozens of states...continue to challenge traditionally held profiles of serial killers."[2]

(Black-on-

White

)


<----<⭐︎>---->

BLACK Man involved in 3 grisly 1975 murders dies in custody, is now SUFFERING with eternal torment by torture in HELL.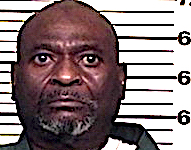 DENVER — One of the men involved in a summer of 1975 Colorado Springs crime spree that led to the deaths of at least three people has died, according to a news release from the Fourth Judicial District Attorney's Office.

Michael Corbett died Monday night of what's believed to be natural causes at a Denver-area hospital, the release says.

Corbett's first murder happened on June 19, 1975, while he was a soldier. According to the release, he, Freddie Glenn, and another codefendant robbed Daniel Van Lone.

Van Lone, who was 29, had just gotten off the clock at his job at the Four Seasons Hotel when he was abducted and taken to a remote area. Police at the time said Van Lone begged for his life but to no avail. He was fatally shot in the head and robbed – netting his abductors just 50 cents, according to prosecutors.

The next murder happened on June 27, 1975, when prosecutors said Corbett met with another soldier named Winfred Proffitt. The release says Corbett stabbed him in the chest with a knife, and later told investigators his only reason for stabbing Proffitt to death was to see what it feels like to stab someone with a knife.

On July 1, 1975, prosecutors said Corbett and one of his co-defendants went to a Red Lobster restaurant with the intention of robbing it. When they thought someone was onto their plan, the release says they started to leave the building – and kidnapped 19-year-old Karen Grammer on their way out.

Karen Grammer is actor Kelsey Grammer's sister, and worked at the restaurant. She was waiting for her boyfriend to pick her up.

Prosecutors said the young woman was repeatedly sexually assaulted and then taken to a mobile home park, where Glenn stabbed her several times and threw her into a car to die.

"The only apparent motive for the murder of Karen Grammer was their belief that she might have been able to say they had attempted to rob the restaurant," the release says.

Glenn is still alive and in the custody of the Colorado Department of Corrections. His next parole hearing is slated for May 2021.
<----<⭐︎>---->
MEXICANS: Two Johnston County immigrants stripped of citizenship; Both sent to prison for lying about child sex offenses
Two Johnston County immigrants stripped of citizenship​

Both sent to prison for lying about child sex offenses​

Two Johnston County men were recently sentenced in federal court to crimes that sent them both to prison and stripped them both of their naturalized citizenship. Now, both face deportation.

U.S. District Judge Terrence W. Boyle sentenced Cruz Miguel Aguina, 40, to eight months in prison and Armando Marinero-Garcia, 49, to five months in prison following guilty pleas to immigration fraud.

Investigators say they both fraudulently obtained U.S. citizenship by "making materially false statements under oath" on their naturalization applications.

When applying for citizenship, each man was asked if he was "ever involved in any way with … forcing or trying to force someone to have any kind of sexual contact or relations."

Both men answered "no."

They were also asked if they have "ever committed, assisted in committing or attempted to commit a crime or offense for which you were not arrested."

They each replied "no."
<----<⭐︎>---->

Asians Sex Up the American Dream: Ringleader and Two Associates of Illicit [sex] Massage Parlor Operation Sentenced to Combined 6 Years in Prison
Ringleader and Two Associates of Illicit Massage Parlor Operation Sentenced to Combined 6 Years in Prison​ NEW BERN, N.C. – Three women from South Carolina, Virginia, and North Carolina were sentenced today to combined 72 months in prison for their management and involvement in an illicit massage parlor operation between August 2020 and June 2021.

The leader of the organization, Ok Hwa Lee, 55, was sentenced to 34 months in prison. Shanyu Song, 50, and Xuejin Bai, 51, were sentenced to 26 and 12 months and 1 day, respectively.

Additionally, Lee was ordered to forfeit $151,000; Song $146,000; and Bai $55,000. On November 10, 2022, Lee pled guilty to three counts, including one count of conspiracy and two counts of bribing a public official and Song pled guilty to conspiracy. On December 12, 2022, Bai pled guilty to one count of conspiracy.
<----<⭐︎>---->

BLACK Mother of 6-year-old shooter to turn herself in, plans to cooperate with prosecutors​

BLACK Carjackers shoot WHITE pregnant woman 7 times, killing her unborn child
WE HAVE SOME DISTURBING VIDEO OF A WOMAN BEING SHOT DURING AN ATTEMPTED CARJACKING IN FAYETTEVILLE. YOU MAY REMEMBER THIS IS BREAKING NEWS MONDAY WHEN IT FIRST HAPPENED. THE VIDEO OUTSIDE OF THE CUMBERLAND FOOD MART SHOWS 25 YEAR-OLD BRITTANY RIDGE LEAVING THE STORE.

ONE OF THE MEN OUTSIDE. SHE GRABS HER ARM TO TAKE HER KEYS WHEN SHE ATTEMPTS TO GET THEM BACK, ASSESS WHAT THE SUSPECT PULLED OUT A GUN AND SHOOT OR 7 TIMES. RICH STUMBLES BACK INTO THE STORE FOR HELP. >> ONLY SHOT ME THE ACTUALLY.

I THINK I WAS LIKE 2 OR 3 TIMES BEFORE I REALLY REALIZED HE HAD A GOOD ALLY THAT A MAN HAD A GUN IN ADVANCE. BUT I HEARD IT IN OUR CODE IT, BUT I WAS IN SHOCK. JUST REMARKABLE TO HEAR FROM HER. SHE WAS SHOT IN THE ELBOW IN THE THIGH IN THE BACK AND STOMACH.

SHE SAYS. >> SHE WAS 4 MONTHS PREGNANT. AND LOST HER UNBORN CHILD. WRAL, FAYETTEVILLE, REPORTER GILBERT BASE WILL HAVE MORE ON THIS TRAGIC AND COMPELLING INTERVIEW THAT YOU ONLY HEAR.
<----<⭐︎>---->

Humiliation ritual beating. Call it what it is.​ ​

Graphic video from Oakland, Calif. at a street occupation on April 30 shows a mob beating a victim on the ground until he is unconscious.​

Graphic video from Oakland, Calif. at a street occupation on April 30 shows a mob beating a victim on the ground until he is unconscious. The man's car was hit & he got out of the vehicle before being jumped. The mob then continue performing street stunts.
<----<⭐︎>---->